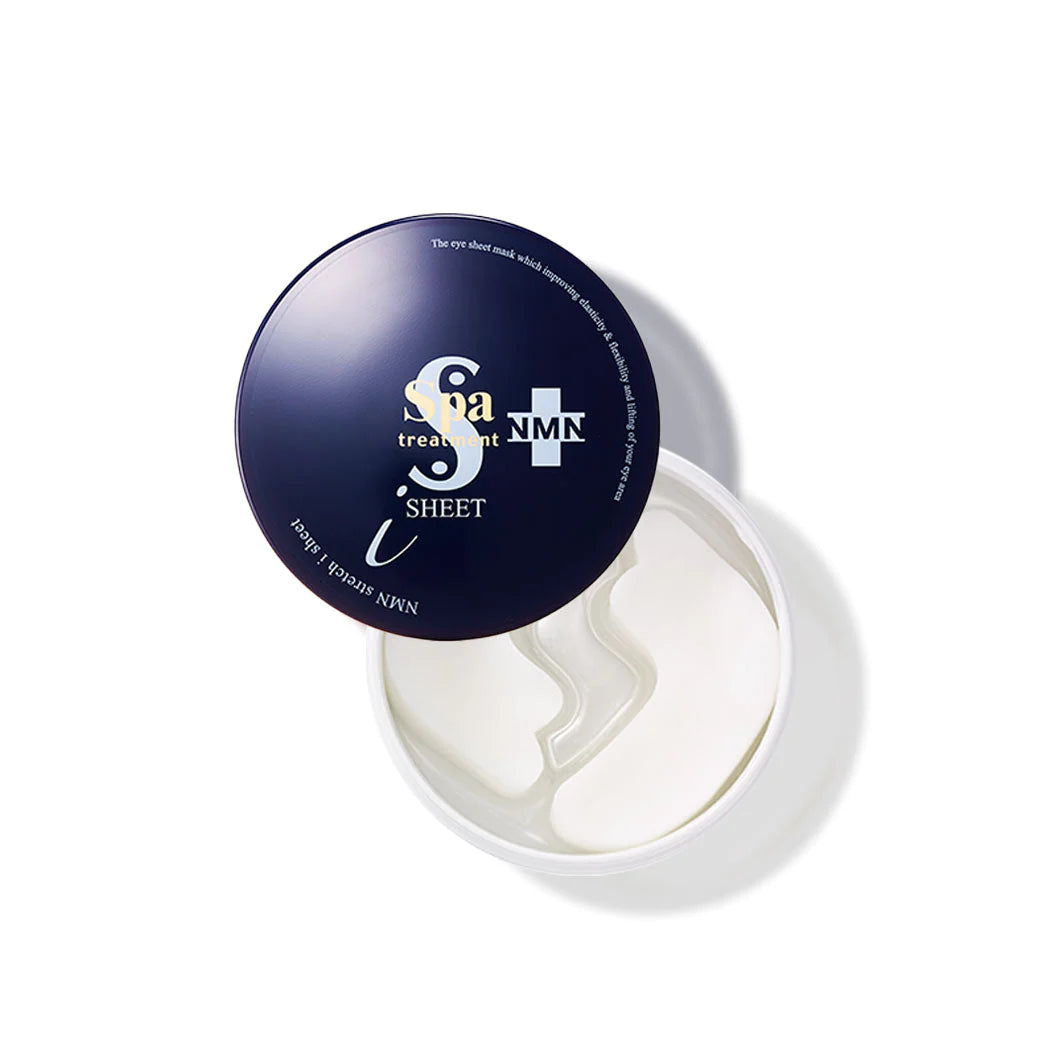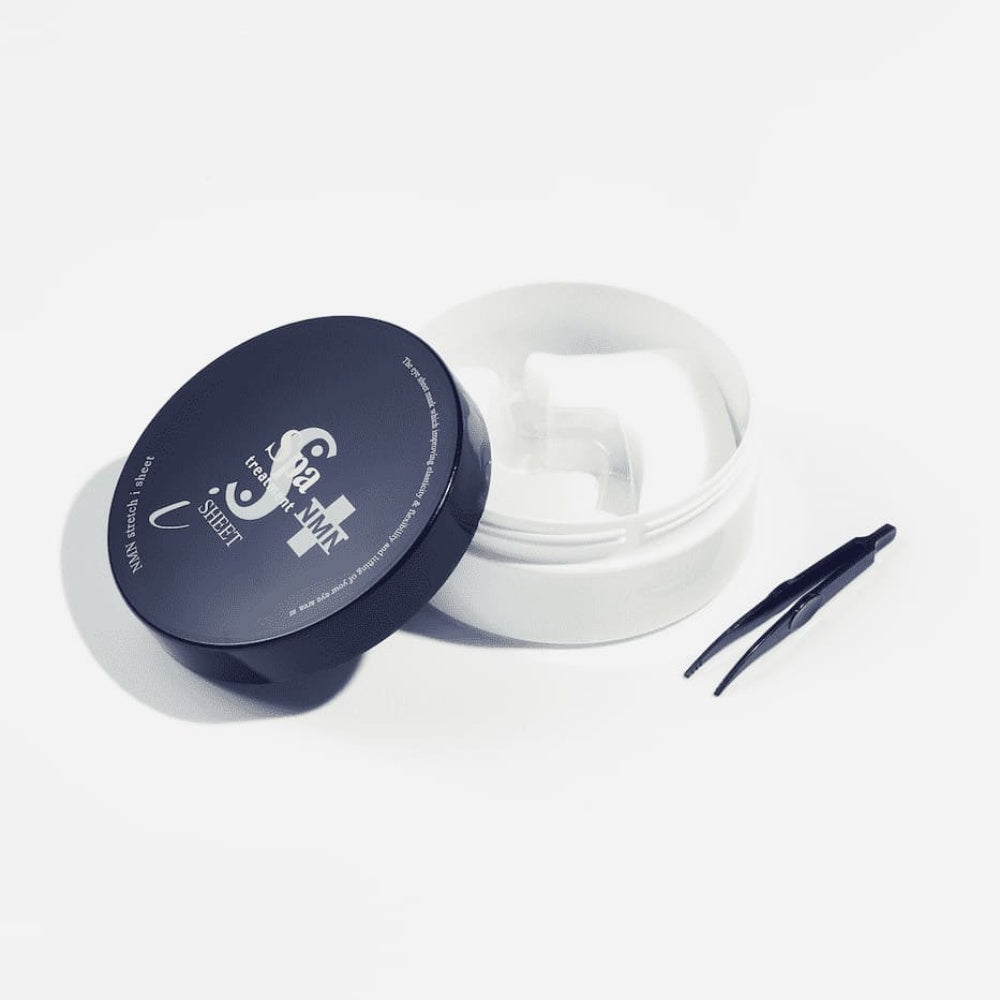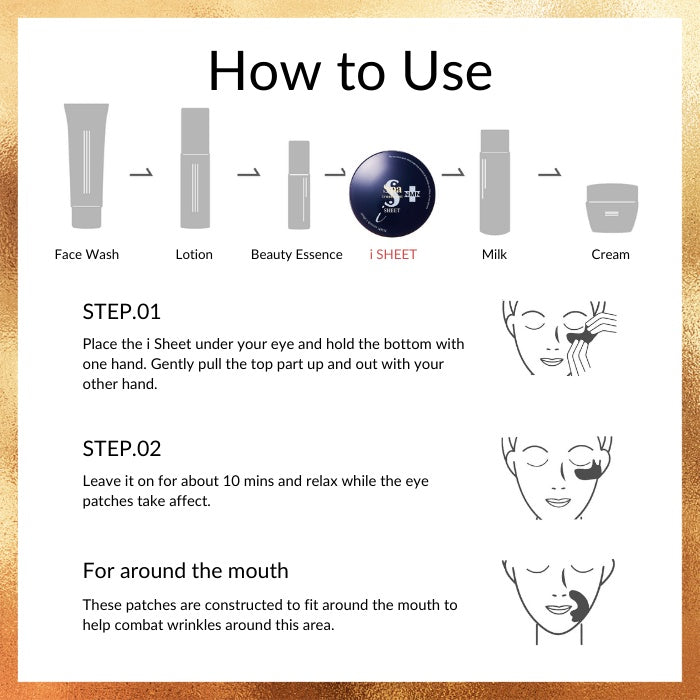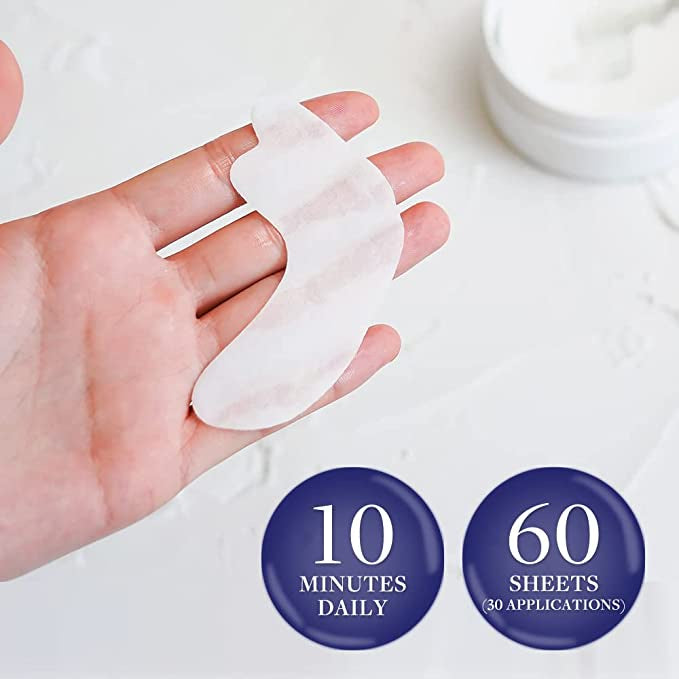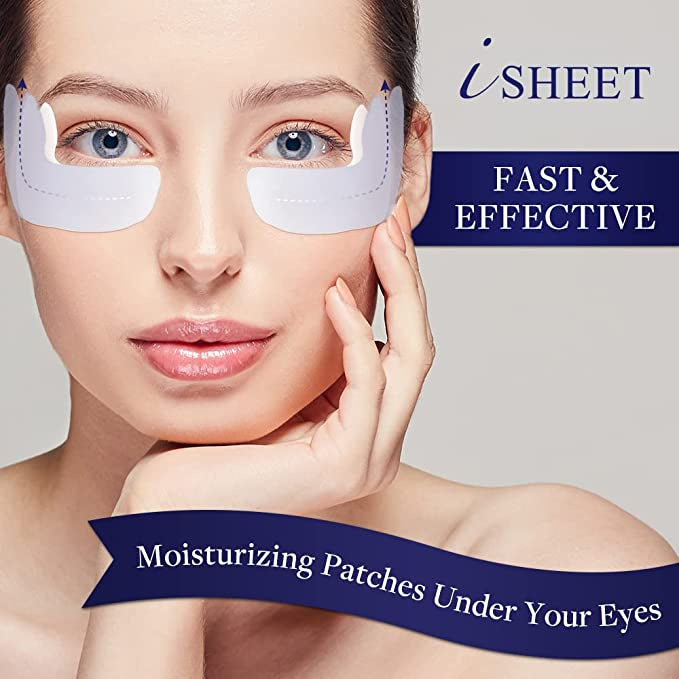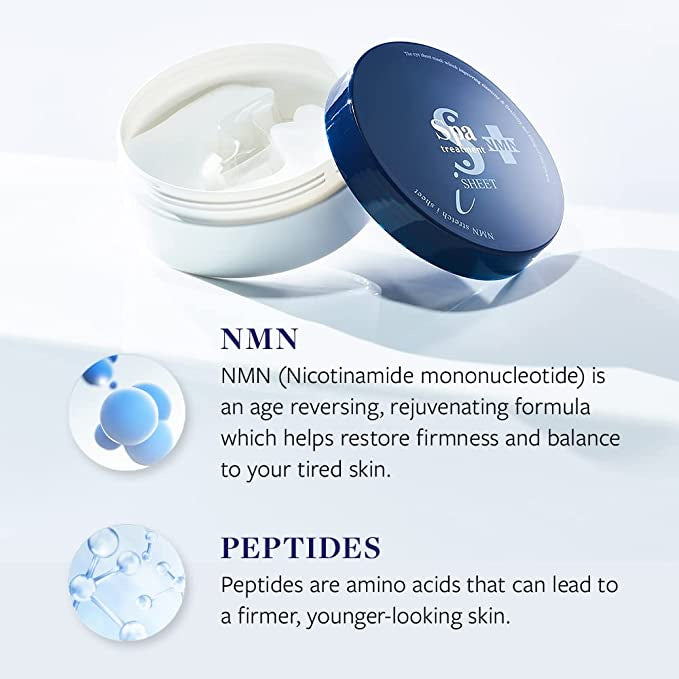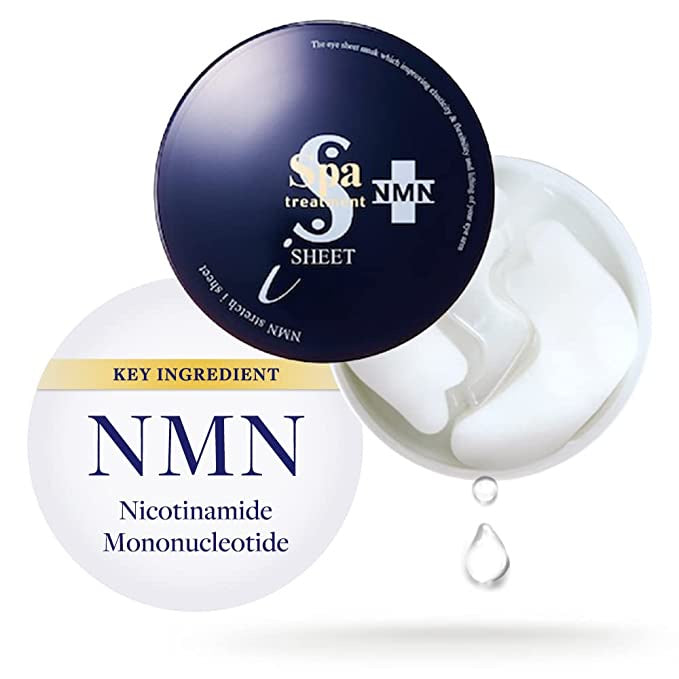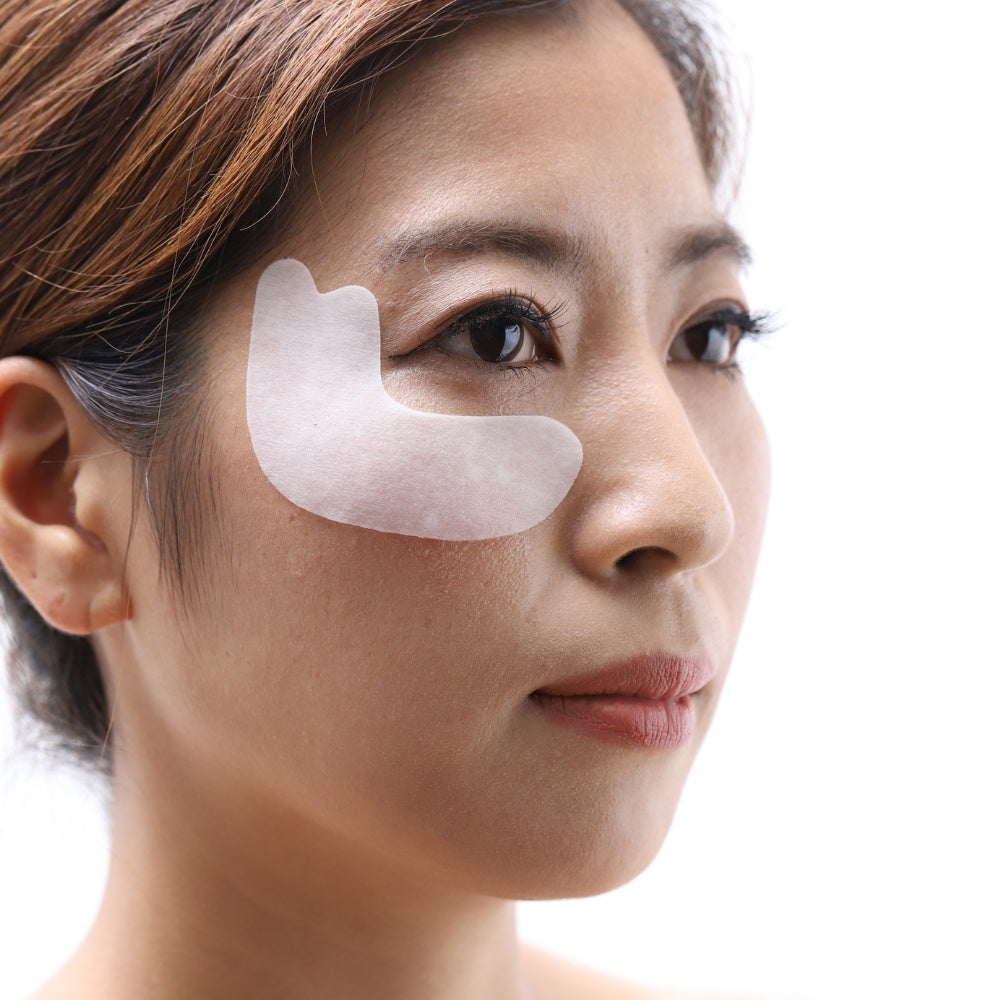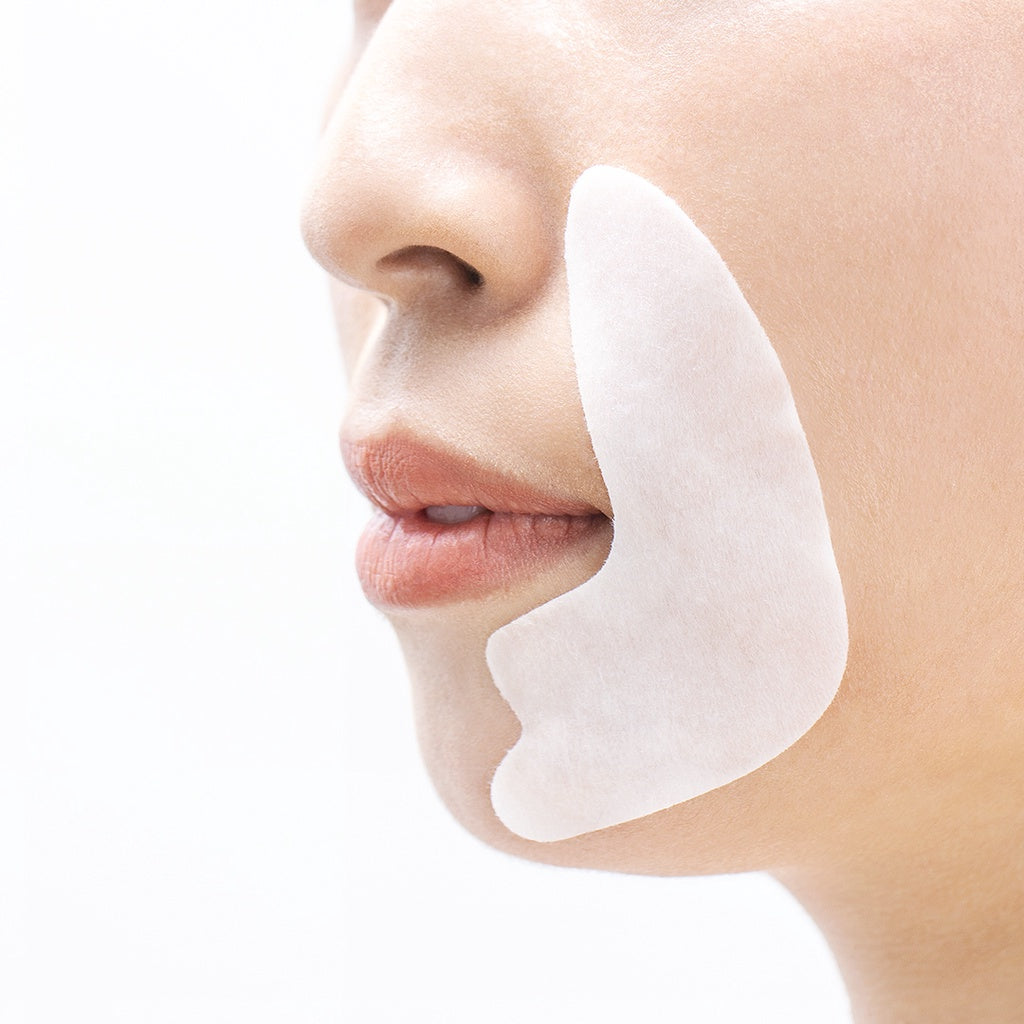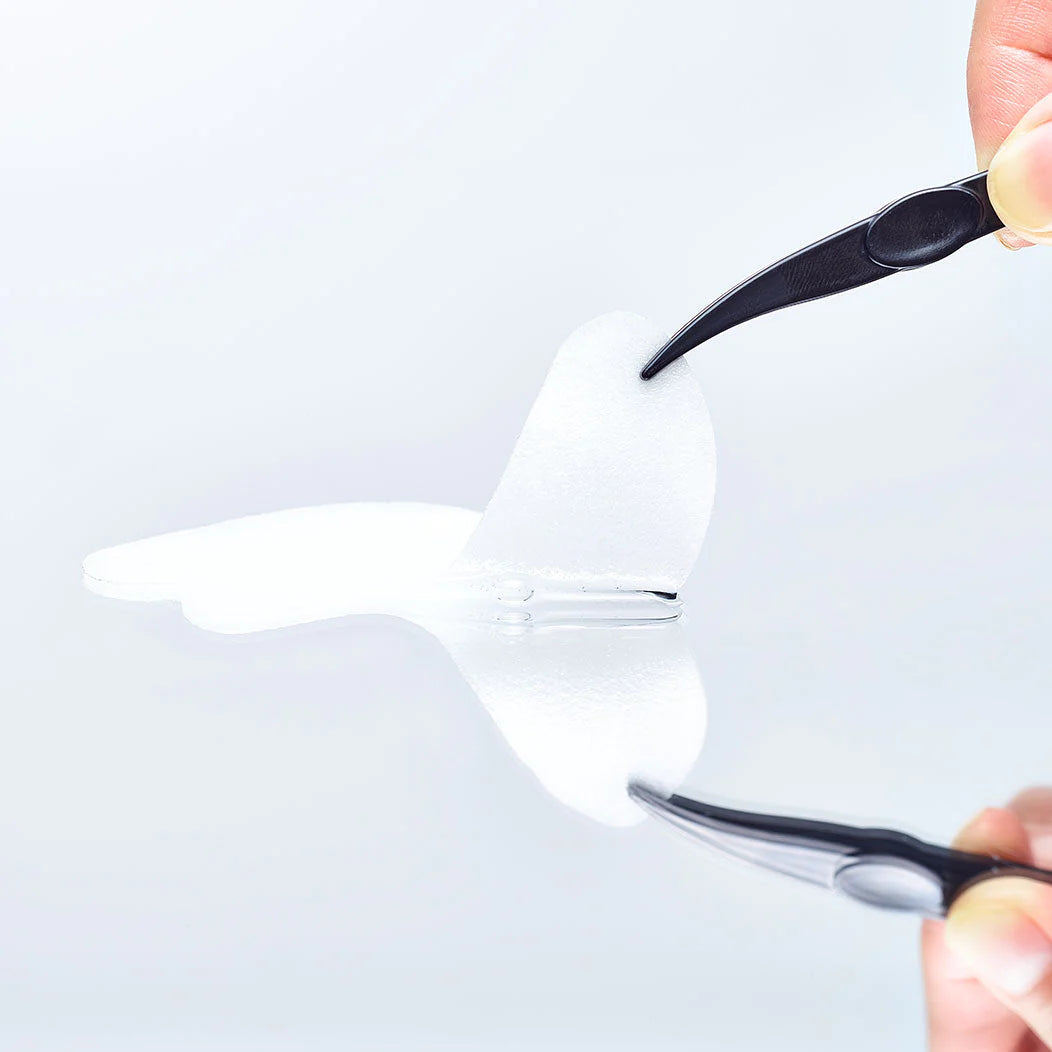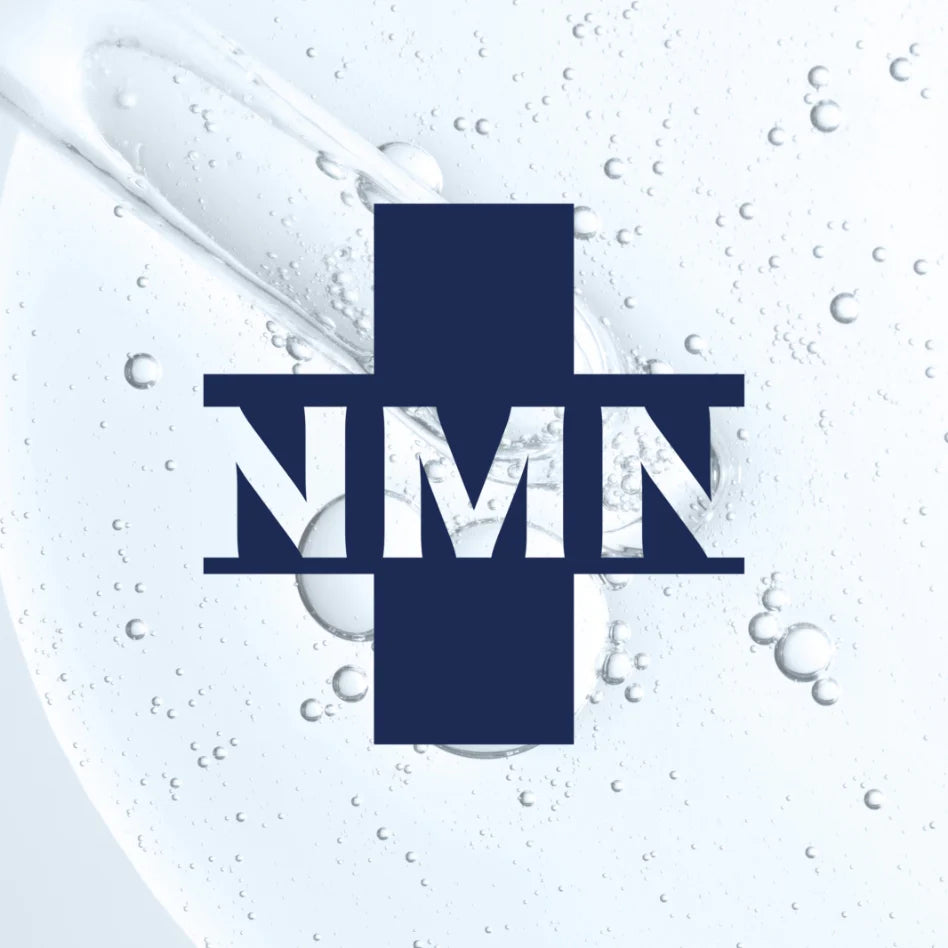 NMN Stretch iSheet (60 sheets)
---
✔ These Japanese under-eye patches for wrinkles are stretchy, luxurious, and full of hydrating ingredients to combat saggy, tired-looking aging skin.
✔ NMN (Nicotinamide mononucleotide) helps fight lines and wrinkles and leaves the skin looking firm and youthful.
✔ Contains peptides, amino acids that can lead to firmer, younger-looking skin. These under-eye patches help the skin produce collagen, leading to plump, soft skin.
✔ This spa-quality, relaxing under-eye treatment is perfect for those seeking to combat wrinkles and fine lines. Unisex, for men or women.
✔ Subtly scented with lavender and rosemary. These under eye pads are drenched in 110ml of hydrating ingredients and are carefully constructed to fit around the eye and mouth.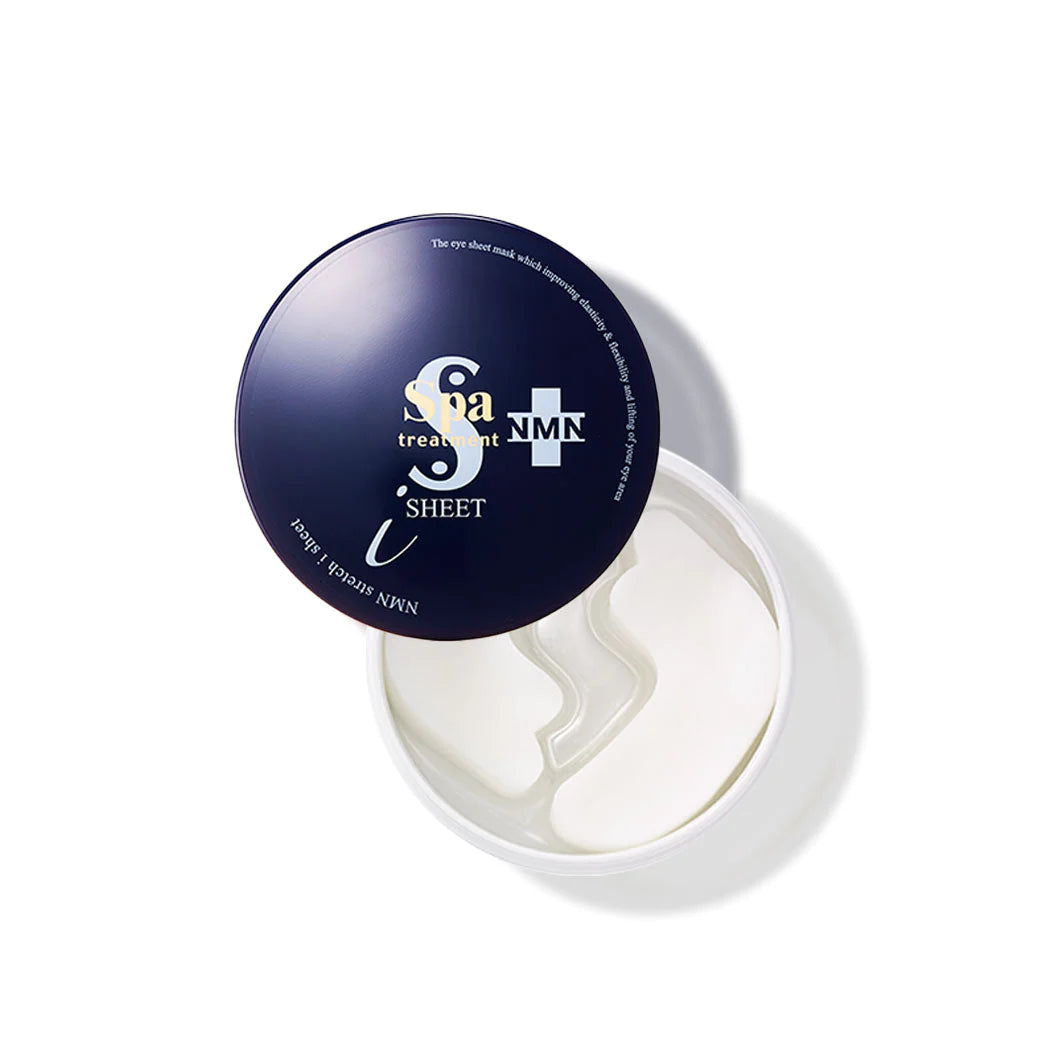 About NMN Stretch iSheet (60 sheets)
From the "Spa treatment Stretch i-Sheet Series", a sheet mask for the areas that you worry about around your eyes and mouth, the "NMN Stretch i-Sheet" has just been released for those who seek unwavering beauty for the present and the future.

The carefully selected common beauty ingredients, the peptides that give elasticity, and the special elastic sheets are the same as the existing "HAS Stretch iSheet" and "UMB Stretch iSheet".

The main ingredient is "NMN". It was first used in supplements and skin care for deep issues and concerns and now has gained popularity.

In order to deliver "NMN" to every corner of the skin, a new penetration technology "MPD Capsule" has been adopted.

NMN particles are packed tightly in the nanocapsules produced by the dehydration method.

Since the outer layer is made of oil components, it blends well with the skin and quickly delivers it inside the skin.

In addition, 3 types of peptides maintain firm and elastic skin, and the refreshing lavender and rosemary scent balances the mind and body.

60 sheets are included to care for your skin

Instead of just using it once a week, there is a sheet for every day of the month, so you can give yourself special care every day. Since tweezers are included, it can be hygienically used up to the last sheet.

Special sheet that fits eyes, mouth and facial lines

The stretch material sheet fits your skin, and by stretching it up and sticking it to your skin, it further enhances the effectiveness.
NMN is a substance called beta-nicotinamide mononucleotide contained in the vitamin B3 group and it exists in the cells of all living organisms on the earth. Originally, it is naturally produced in the body, but it is said that the production capacity in the body declines with aging, and as a result, the repair function of the body decreases.

In recent years, this component has attracted attention in the study of the aging phenomenon of living organisms, and numerous studies and treatises have been published in various countries around the world. It has been found that taking NMN has various effects on the skin.
Step 1: Place the iSheet under your eye and hold the bottom with one hand. Gently pull the top part up and out with your other hand.

Step 2: Leave it on for about 10 mins and relax while the eye patches take affect.

For around the mouth: These patches are constructed to fit around the mouth to help combat wrinkles around this area.
Please use the product with caution and pay close attention to your skin for any signs of abnormalities. If you experience any adverse reactions or if the product does not agree with your skin, discontinue use.
Recommended For
Saggy, aged, tired-looking skin
Uneven tone and saggy, aged skin
Expectations
Soft, younger-looking, hydrated skin
Smoother, firmer-looking skin
Brighter-looking, plump skin
Who are iSheets suitable for?

iSheets are suitable for all skin types.
How long does one pack of 60 sheets last?

There are 60 sheets in one pack, so using one pair once a day will last you one month.
Spa treatment
Inspired by nature, backed by science
Beauty comes naturally by cleansing both
body and mind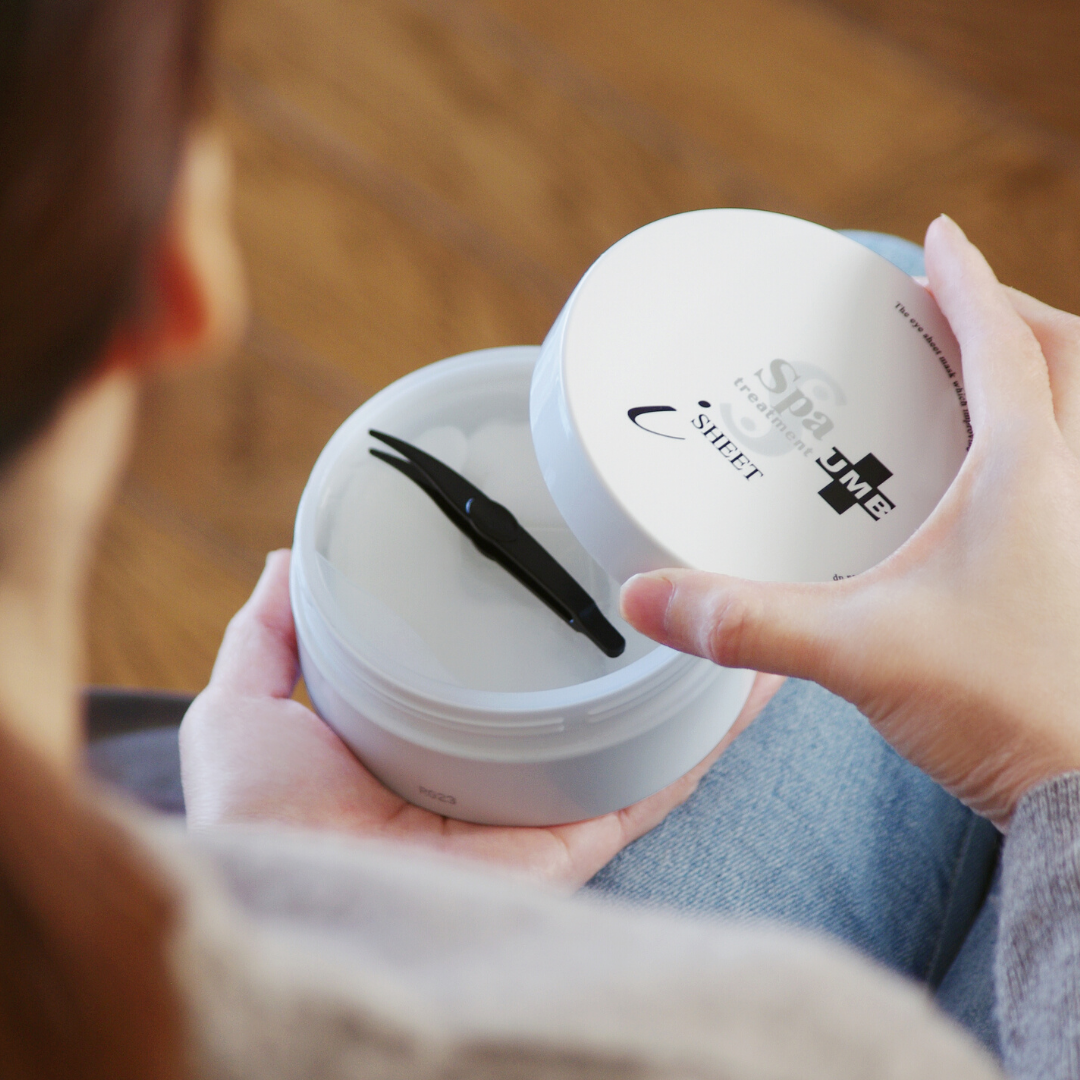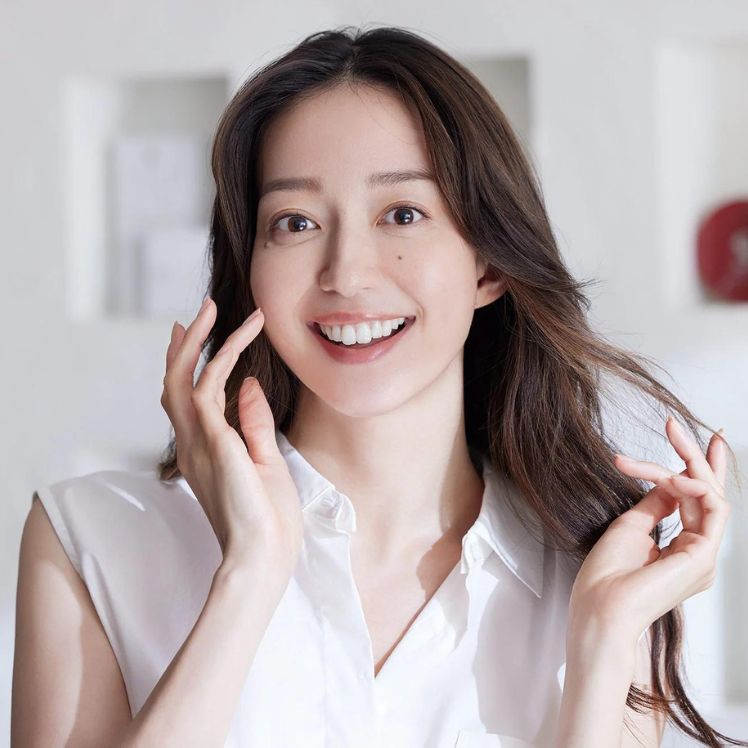 Spa treatment was established in 2002 in Osaka, Japan by Wave Corporation Co., Ltd. Well experienced in the area of developing skin care products and working with professional level spa beauty services for more than 30 years.
More
The Spa treatment series was developed based on the concept of professional grade spa therapy to help fast-paced modern people to enjoy luxurious spa-like treatment at home.
More